Daniel Negreanu is all set for charity and wants to do his bit for the poker community. He would award PokerStars Platinum Pass worth $30,000 to the maker of a video whom he finds to be highly inspiring prior to the end of September. The Kid Poker needs fans to make a short video that explains the charity name and the reason they wish to play for them. He, along with a few judges will choose the best out of the lot and present a Platinum Pass to that person.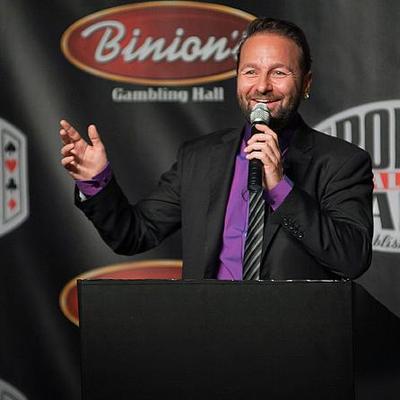 The Platinum Pass allows participants to enter into $25,000 PokerStars Players Championship in the Bahamas in addition to travel expenses worth $5,000. PokerStars would hand out around 300 passes all through this year. Negreanu, the actual face of this poker site would hand over one of them to one of the fortunate and inspiring people.
As far as PokerStars Team Pro members are concerned, they would award Platinum Passes in multiple ways.
For instance, Chris Moneymaker would host $86 buy-in tournaments in and around the US through the Platinum Pass they would give to the winner.
And the $86 buy-in signifies the sum paid by
Moneymaker through a PokerStars
satellite in the year 2003 so as to enter into the WSOP Main Event. Thereafter, he was the world champion and richer by $2.5 million.
If you are unsure of how to seek entry, Negreanu has shared a post requesting fans to submit videos. The other details have also been shared there own rules for entry and winning. In order to achieve the Platinum Pass Adventure, a video needs to be created which is not longer than 2 minutes and 20 seconds. The video should have an introduction about the person and the charity they wish to play for. They need to tell the reason for supporting the great cause. The link needs are emailed within 30th of September.
Tags: Daniel Negreanu, Negreanu, PokerStars